On Friday, November 17th, BeLonG To Youth Services hosted the Inaugural Rainbow Ball in the Ballsbridge Hotel, Dublin raising €53,000 for vital LGBTI+ youth support services.
The event, which was sponsored by Salesforce, State Street, Coca-Cola, Marks and Spencer, Microsoft, Tesco and the Dalata Hotel Group, marked the end of Stand Up Awareness Week and doubled its fundraising target of €25,000.
The event was hosted by actress and comedian Tara Flynn, with a raffle led by former BeLonG To member and online influencer, James Kavanagh. Eamon O'Connor of Adams Auctioneers conducted an art auction at the event with stunning artwork donated by prominent artists including Steven Mannion Farrell, Maser, Marian Buckley and Joe Caslin.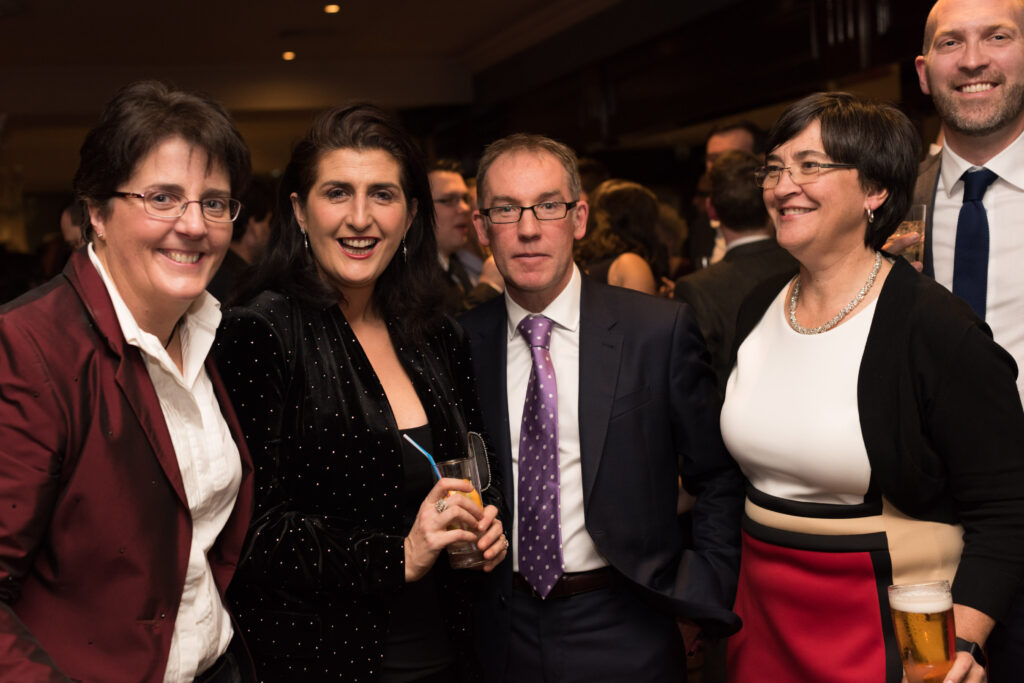 Entertainment was provided by The Bugle Babes and Rocky Delgado from the Mother DJs, ensuring all guests had a fantastic night.
Speaking on the night, 19-year-old Katie McCabe spoke about the difference BeLong To has made to her life: "the first day I went to BeLonG To, I was so scared. Going from the terror and panic I felt to being accepted was remarkable."
Kirsty Donohue, mother of Dylan, a BeLonG To service user shared the incredibly moving story of her son's transition with guests at the event: "Our son emerged, he blossomed and he grew. His mask has finally been removed."
The money raised will fund Stand Up Awareness Week, which tackles homophobic and transphobic bullying in schools by increasing awareness, friendship and support of LGBTI+ students by other students and teachers.
Ends
Notes to Editors:
For more information, please contact Sinead Keane, 01 (01) 670 6223 or press@belongto.org
Photographers from the Inaugural Rainbow Ball 2017 are available from BeLonG To Youth Services.
BeLonG To Youth Services is the national organisation supporting lesbian, gay, bisexual, transgender and intersex (LGBTI+) young people in Ireland. Since 2003, BeLonG To has worked with LGBTI+ young people to create a world where they are equal, safe and valued in the diversity of their identities and experiences. The organisation also advocates and campaigns on behalf of young LGBTI+ people, and offers a specialised LGBTI+ youth service with a focus on mental and sexual health, alongside drug and alcohol outreach.