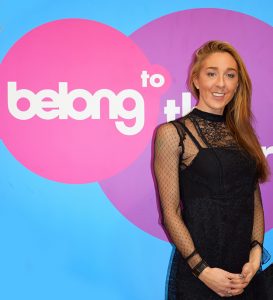 Pronouns: she/her
What is your life motto?
Be the reason someone believes in the good of people.
Who inspires you?
People who experience oppression on daily basis and still try to make the world a better place
What is your guilty pleasure?
Pizza, Garlic Dip and Horror Movies
If you were stuck on an island and you could bring 2 things with you, what would they be?
Swiss Army Knife & Box Tayto Crisps
What is the most unusual thing you've eaten?
Deep fried insects
How do you support LGBTI+ young people?
I support LGBTI+ through management of all frontline services at BeLonG To Dublin, I provide face to face support, to the most at risk LGBTI+ young people, and I advocate for their full equality and inclusion on external committees.