Cairde Network, Bród Castlebar, Foroige Hub
Youth Group for LGBTI + young people and their allies (ages 12 -18). Where you can drop in have fun and share ideas with others.
Feel free to contact us and take part, meetings take place on a bi-weekly basis from 6-8pm on Thursdays.
Find us: Forige Hub, The Mall, Castlebar
Phone: 086 8371339
Email: ruairi.kelly@foroige.ie
Find us on Instagram at @ foroigehub
Cairde LGBTI+ Youth Group,  Ballina
This group is for young people aged 13-17 years who identify as lesbian, gay, bisexual or transgender and their friends.  The group is operated by Foroige, please contact Stephanie before attending meetings for the first time.
The group meets every second Friday from 6-7.30pm.
Cairde LGBTI+ Youth Club, Don't Label It!, Ballinrobe
This club is open to LGBTI+ young people, their friends, and young people who may be questioning their sexual orientation or gender identity. This is a safe place for young LGBTI+ people to be themselves and it is open to all young people who care about LGBTI+ issues.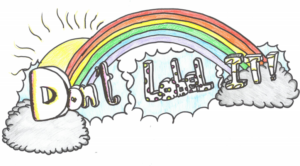 The group meets every second Thursday from 4.00-6.15pm.
Find Us: Youth Booth, The Maple Youth Centre, Bowgate St, Ballinrobe
Phone Us: (Grace) 087 7714 967
Email Us: ballinrobeyouthcafe@gmail.com