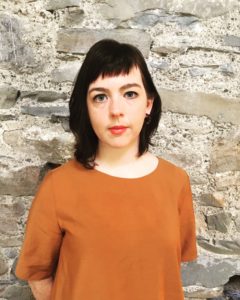 Pronouns: she/her
How do you support LGBTI+ young people? 
I manage our Communications and Advocacy Team here at BeLonG To. Through our advocacy, engagement, and policy work, we strive to champion the voice of LGBTI+ young people. Together we develop public awareness and understanding about the specific experiences and needs of LGBTI+ young people to ensure that they are visible in Ireland's policies, practices, and law.
What makes you happy?
Spending time with all of the people I love – especially if we happen to be outdoors or dancing, or ideally some wonderful combination of both of those things!
What do you love about BeLonG To?
I have never before worked in a place where everyone is so genuinely passionate about what we do. It is pretty amazing!
If you were stuck on an island and you could bring 2 things with you, what would they be?
I would bring an extraordinarily large journal (with a pen tied on to the side!)  and some scuba diving gear for adventures.